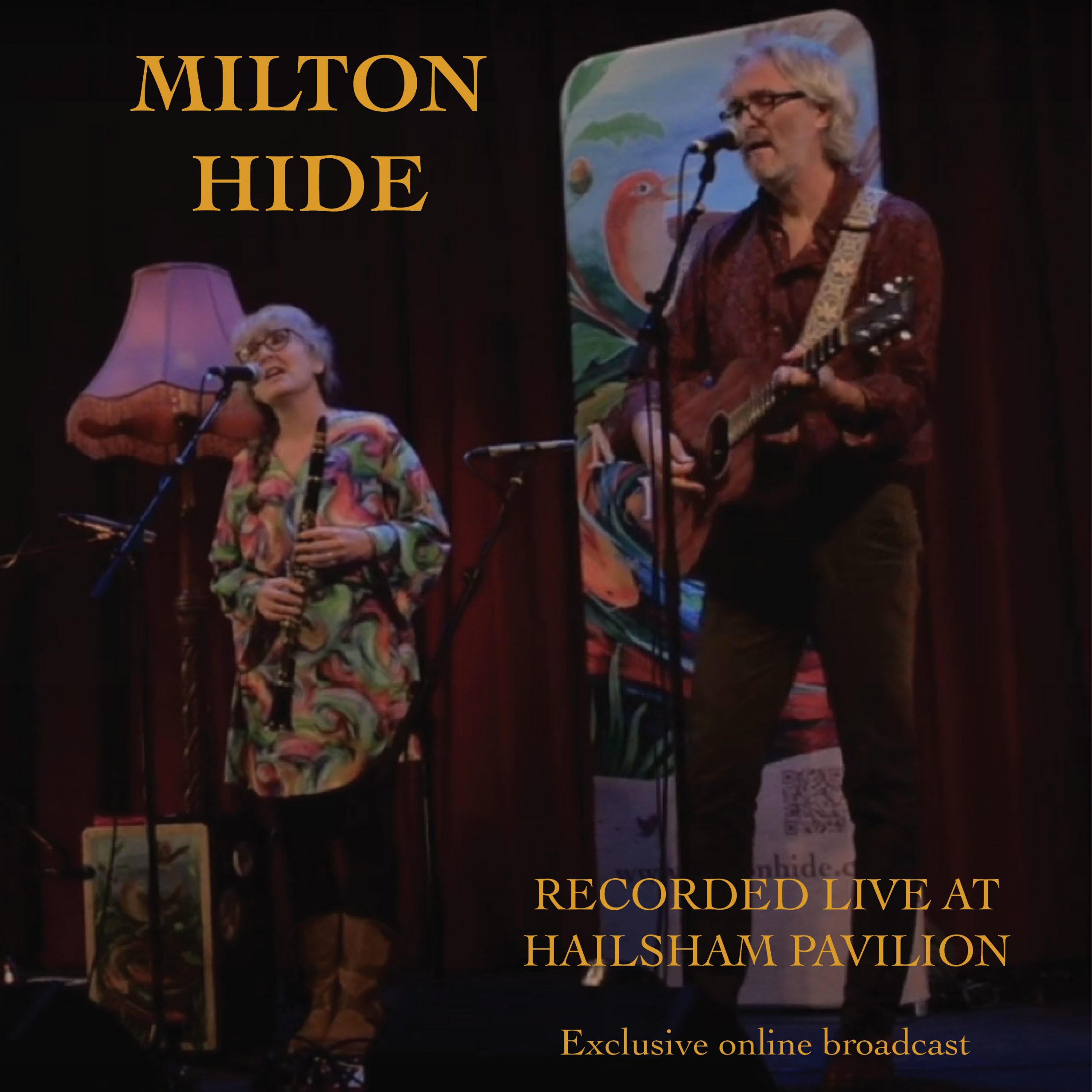 Recorded live at Hailsham Pavilion on 1st October 2020, when venues across the country were unable to open to the public, you can now pay what you like to watch on Youtube.
A concert of original music by this popular Sussex duo featuring guitar, vocals, cajon and clarinet. Songs range from wistful childhood reminiscences to klezmer inspired rants about social media to murderous tales of old.
Join Milton Hide from the comfort of your own home at this online broadcast.
Purchase your ticket and you'll be emailed a link to the hidden Youtube video to watch the broadcast which was first shown at 8pm on Youtube on Friday 11th December 2020.
Originally screened as a fundraiser for Hailsham Pavilion, funds from this screening will now be going towards the next Milton Hide album.