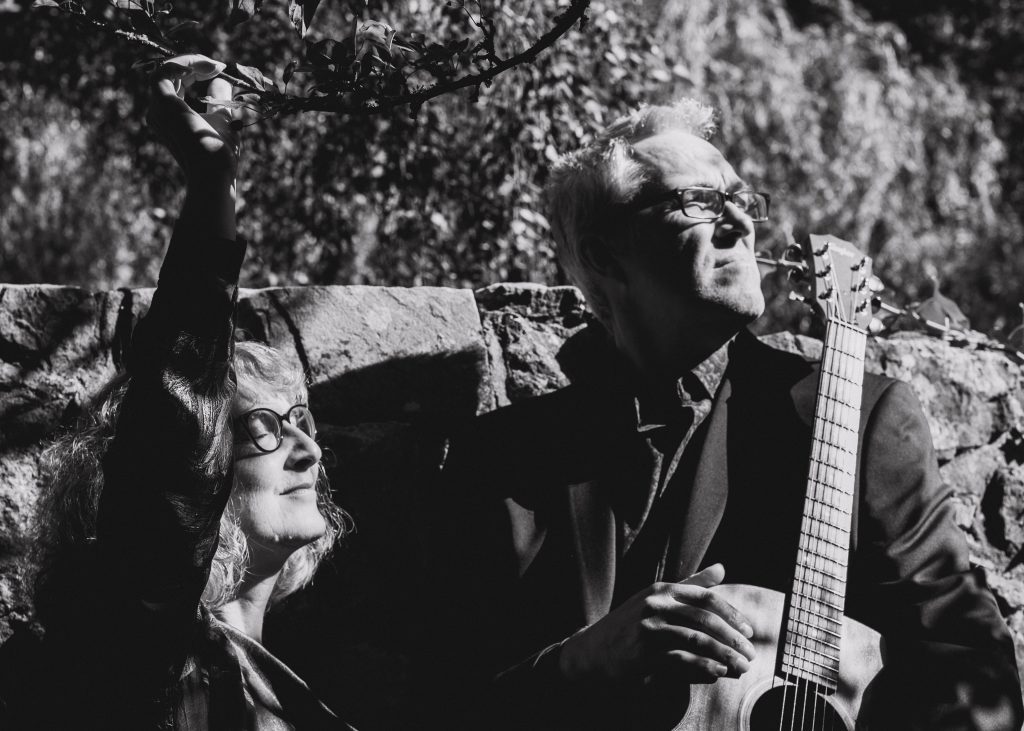 Who are Milton Hide?
Milton Hide (AKA Jim and Josie Tipler) come from East Sussex and live at the foot of the famous Long Man of Wilmington hill figure. The duo weave eloquent, well-crafted songs and stories – Jim's guitar and Josie's pure vocal delivery blending perfectly. Arrangements also include percussion, with the clarinet providing a third voice. Their music has been described as "reminiscent of the Moody Blues" (Living Tradition), "a touch of Fleetwood Mac" and "vintage Steeleye" (Spiral Earth).
Their debut album, 'Temperature's Rising' was recorded during lockdown in 2020 and released in Spring 2021 to great reviews.
Building on Jim's experience of many years playing in folk and roots bands, Milton Hide started performing in 2017 and have entertained audiences at venues such as the Under Ground Theatre, Eastbourne, Tonbridge Folk Club, the Spice of Life (Soho) and The Brighton Hobgoblin Music Store. Festival appearances include Rochester Sweeps, The Great Dorset Steam Fair and Hailsham Arts Festival.
A must see, Milton Hide will transport you from the Sussex Downs, across the Atlantic to the Appalachian Mountains introducing a host of intriguing and memorable characters on the way. At the end of the evening you will be humming their witty, insightful and uplifting music all the way home.
Join our mailing list
Be the first to find out our news - where we're playing and when we're releasing new music or videos - by subscribing to our mailing list.
We won't bombard you with emails, we promise! And you can unsubscribe at any time.