31st March 2020
Our album recording has sadly ground to a halt in the current lockdown but we will be getting on with what we can. It's looking increasingly unlikely that our launch date will be 18th July, but we're not throwing in the towel just yet.
The album WILL happen, sooner or later, so please bear with us.
In the meantime we are writing new songs and have recorded a single at home which we'll be releasing very soon.
The Milton Hide Slipper Sessions have started – our next one is due on Saturday 4th April at 8pm. Go to our facebook page (Facebook.com/miltonhide) and you should be able to watch even if you don't have a facebook account.
The videos stay on there so you can watch later and we'll try to get them up on our YOUTUBE channel too.
Jim has included the piano into our set now, as we don't have to cart it around to gigs, so that's a new departure!
Stay strong, keep singing, keep dancing and we'll see you soon.
Love from Milton Hide
xx
You can watch our Facebook Live videos (either live or after the event) on our Facebook page. Here's the one we did on 18th March in place of the Leytonstone gig at What's Cookin'
VIDEO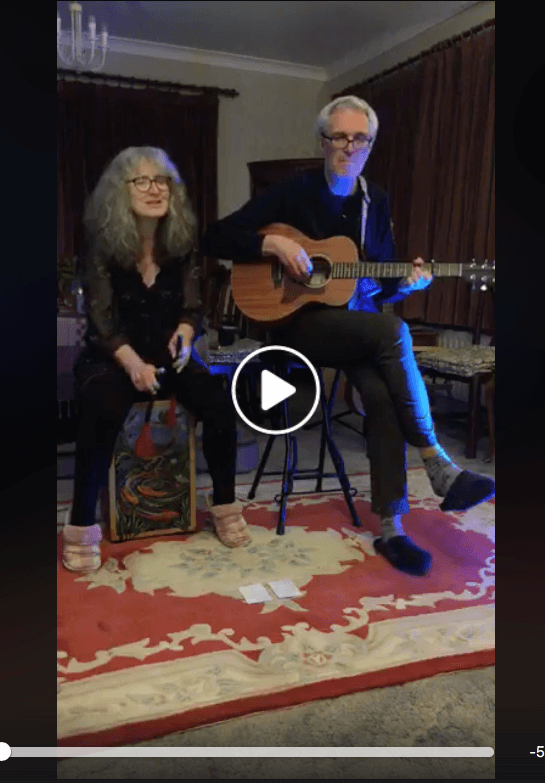 Contact us
Email us on info@miltonhide.com Call us on 07980 892 072 Or send us a message on
Facebook