14th February 2020
Feeling the love!
Thank you to everyone who has supported us so far – we're doing really well with the album fund
We've got another week to run so there is still time to choose from the great selection of rewards on offer.
You can book us for a House Concert in your own home! Go to the Crowdfunder Page – click SUPPORT US and then choose the reward you want.
When you visit the page, be sure to click the orange SUPPORT US button to see the full list of rewards on offer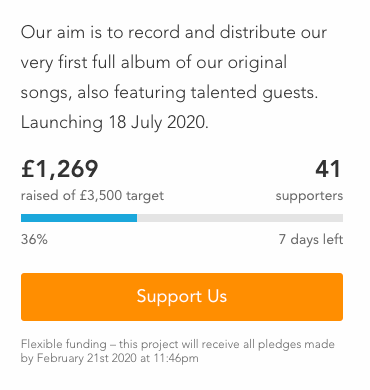 Contact us
Email us on info@miltonhide.com
Call us on 07980 892 072
Or send us a message on Facebook